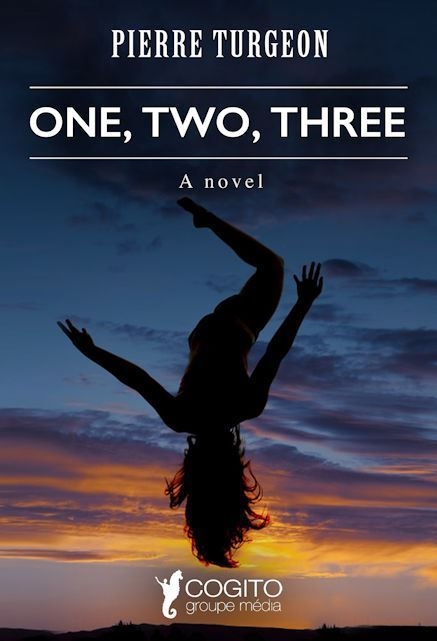 One, Two, Three Cogito, 2020
A journalist gives himself a double professional mission: a paper and an article on the closing of the Domtar lime kiln in Saint-Maurice-des-Carrières, his native village, and an article on a circus camped out in Brémondville. These reports are gradually invaded by fiction, by the illusions of childhood, dreams, entertainment, drugs, and death.
Mr. Editor,
I doubt that one can recognize in the attached pages the article that my magazine had commissioned from Mr. Paul Mercier on the closing of a lime plant in his native village: Saint-Maurice-des-Carrières. The length of the text, the allusions to events in private life, the lack of logical unity forbade us to publish this report; perhaps you will find it circumvented, exaggerated, in a word literary. With good reason. But in defense of M. Mercier, I will invoke the literary aspect of the very thing he was supposed to tell. It is not the form, but the substance that would then fall under your accusation. With his life suddenly turned romantic, his friends transformed into characters, M. Mercier probably described what was going on around him with his usual objectivity. However, I classify this account as a novel, since the facts, even if authentic, do not belong to what we mean by "reality", not because they are supernatural, more important or deeper than those reported in the press, but because they escape the language of the high-circulation newspapers.
Paul Mercier has long worked for us on a freelance basis. I have thus formed a friendship with him that prevents me from simply destroying his report, which could, moreover, be a sales success: some have not forgotten the strange disappearance of the journalist more than three years ago. I would therefore agree to give you the manuscript in exchange for the percentage you usually pay to the author. If the author reappears, we will of course give him the amount he is entitled to.
PIERRE TURGEON
Born in Quebec, October 9, 1947 – The novelist and essayist Pierre Turgeon obtained a Bachelor of Arts in 1967. In 1969, at the age of twenty-two, already a journalist at Perspectives and literary critic at Radio-Canada, Pierre Turgeon creates the literary review L'Illettré with Victor-Lévy Beaulieu. The same year, he published his first novel, Sweet Poison. Several works followed 22 titles in total: novels, essays, plays, film scripts, and historical works. These include The First Person and The Radissonie, both of which win the Governor General's Award for novel and essay respectively.
In 1975, he founded the Quinze publishing house, which he chaired until 1978. There he published numerous authors, including Marie-Claire Blais, Gérard Bessette, Jacques Godbout, Yves Thériault, Jacques Hébert, and Hubert Aquin, before becoming deputy director of the Presses of the University of Montreal (PUM) in 1978. Then, from 1979 to 1982, he directed the editions of the Sogides group, the most important French-language publisher in America. (Les Éditions de l'Homme, Le Jour, Les Quinze). He also publishes software, launching one of the first French text editors (Ultratexte) and the first French spell-checking program (Hugo). Editor-in-chief of the literary review Liberté from 1987 to 1998, he edited controversial issues on the October Crisis and the Oka Crisis, as well as on various political and cultural subjects.
In 1999, he created Trait d'union, a publishing house devoted to poetry, essays, and celebrity biographies, works signed among others by René Lévesque, Pierre Godin, Micheline Lachance, Margaret Atwood. He is the only Canadian publisher to have seen one of his books, a biography of Michael Jackson : Unmasked, reach number one on the New York Times bestseller list. In the meantime, the author continues to be prolific, and in 2000, he published a history of Canada, in collaboration with Don Gilmor, that won the Ex-Libris prize, awarded by the Association of Canadian Booksellers with the mention of Best History of Canada to date.
Today, he is working on the creation of a publishing site entirely devoted to the distribution of English and French eBooks: Cogito, which will go live in early 2021.
Pierre Turgeon's second novel, One, Two, Three is a pivotal book that liquidates the introspective slope of the autobiographical narrative to lead to the phantasmagoria of the contemporary world. The rhythm of the narration is justified in the dizzying melee of a series of split figures: The world is governed by autonomous nightmares. – Réjean Beaudouin, Books from here
Pierre Turgeon's work remains, here, singular: it must be approached almost without habits, a little like a non-figurative poem. These pages have the indefinable intensity of those of an André Pieyre de Mandiargues. – Réginald Martel, La Presse